Hello! I am linking up with
Tara at 4th Grade Frolics
for her linky party.
Here I go!
School ended for me last Wednesday! I've spent time cleaning my house which I still need to continue this week. But I wanted to share this fun Father's Day gift my students gave their dads.
I took a photograph of each student. Then we cut them out, traced them on card stock, cut it out again, and adhered them to a ceramic tile with Mod Podge. These went perfect with their Mother's Day gifts. Of course, I forgot to take pics, but I also used ceramic tiles and black and white photos of the kiddos.
I am going to do this again next year with my 5th graders!
I plan on updating some TpT products and creating new ones~ especially for 5th grade.
Here is my first update~ First Day Jitters! One of my favorite third grade stories and I will miss kicking off the year with it.
You can click on the pic if you are interested in seeing this unit.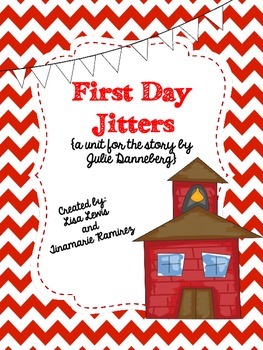 Next week, I hope to have completed two more reading units~Charlie and the Chocolate Factory and The Witches. They are half ways done and my kiddos loved the lap books we created for these stories!
Thanks Tara for the fun linky! If you would like to visit her party, just click on her name at the top of the page.
~lisa