Hi everyone!
I can't believe the first week of school is over.
It was a wonderful week in room 25!
I just love my students!
They are so sweet and kind!
Did I mention we have a new principal?
And I'm so happy to still be a third grade teacher!
Tina and I have a few products to share~
First up is one of our favorites~ Mufaro's Beautiful Daughters
This is a yearly favorite of ours. We love this African Cinderella story by John Steptoe.
We uploaded our Odd and Even Math Game!
It is perfect for math centers!
We also gave a face-lift to 4 Types of Sentences!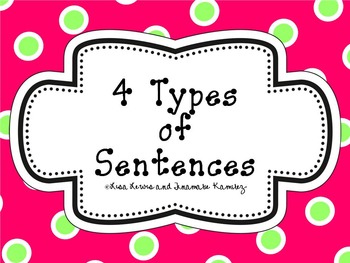 This is a fun 2 week unit on sentences!
Just click on the pics for more info!
I hope everyone has a safe holiday weekend! Enjoy!
~lisa